Namasté Beach Club is a space that respects and values the messages of various religions, philosophical currents, and ancestral practices. This knowledge should have no other purpose than leading us to self-awareness, love, and understanding. Understanding that, when lived from love and full consciousness, frees us from all judgment.
Our goal is to foster a harmonious environment through activities derived from indigenous ancestral knowledge and the wisdom of Eastern cultures, promoting a state of well-being (body, mind, and spirit). This state is challenging to maintain in daily life without appropriate practices. We hope to plant a seed through this experience so that you may find a tool to delve deeper and improve your quality of life.
Combining ancestral techniques and current relaxation techniques, we seek to release all the tension accumulated in your body through a complete experience of wellness and disconnection.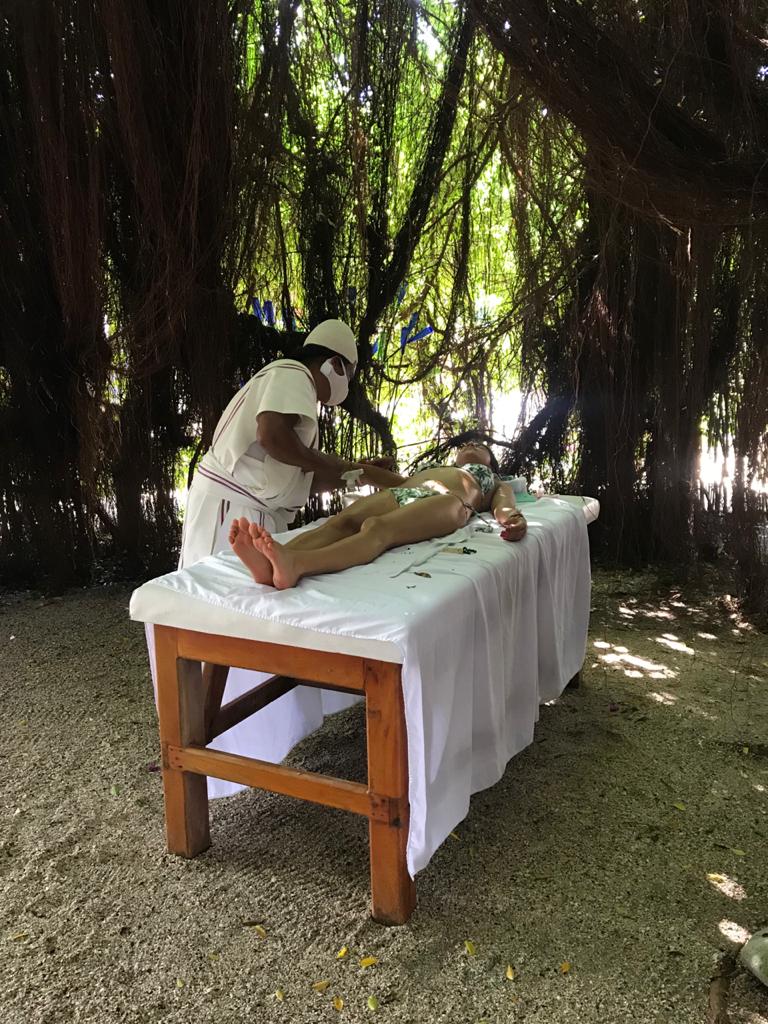 Our hotel has the ideal space and accompaniment to provide you with esoteric, healing and discovery experiences. We offer different spiritual rituals which will allow you to connect with your inner self and provide a unique opportunity for change and self-discovery. All this in a magical place where you will be surrounded by nature, the sun and the sound of the waves.